Information about my journey into art
I was born in Lancashire, my father was a dairy farmer and as such was instrumental with my passion for wildlife
Interested in art early on in life, I began a five year appenticeship in graphics and print as an artist whilst attending Manchester Faculty
of Art and Design. I now live in beautiful Llandudno Wales minutes away from the Great Orme and beaches
I am always amazed at the wealth of nature that inhabits North Wales. Wildlife is never far away!
I
consider myself extremely privileged to live here
In between running our acclaimed "Chilterns B&B" I love painting for my and your enjoyment
I have many original artworks available at the National Trusts Bodnant Craft Centre, (Currently on Welsh government lockdown).
I feel so humbled yet privileged to exhibit there amongst some of the finest artists in Wales
I also have a large selection of artworks available at our guesthouse Chilterns LLandudno
During lockdown I have been busy creating
I now have quite a selection of artworks on display here in my online shop and also on Etsy
Artwork makes a wonderful gift for someone special!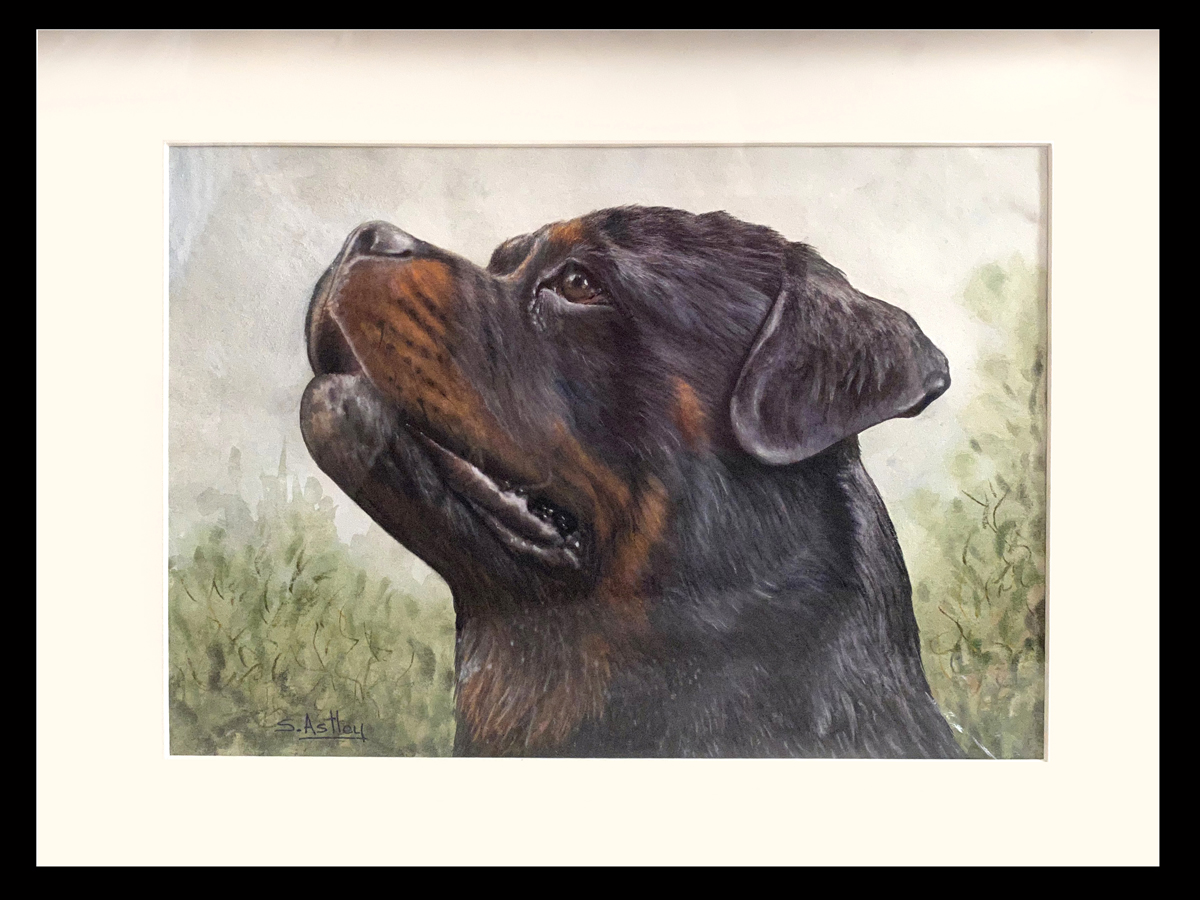 After all.........
..........we love a nice gift?
Have you considered gifting an
artwork?
Why not buy a surprise artwork for a loved
one.
Make it even more special
with
a stay at Chilterns B&B Llandudno
Your bespoke artwork will be
lovingly gift wrapped for the
recipient on their arrival
Rottweiler pictured left is an
original pastel, ink and watercolour artwork


Chilterns Guest House
Based in the beautiful seaside town of Llandudno NorthWales